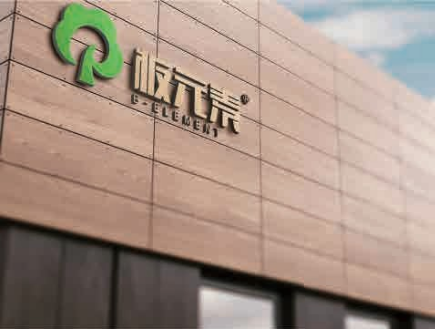 佛山市森的装饰材料有限公司是一家专业从事高档饰面板材及配套产品研发,生产,销售的现代化企业。我们秉承"专业、专注、专一"的理念,全力打造板元素品牌多层实木三氨饰面板,是高档套房、橱柜、浴室柜、办公等板式家具和家居装饰的"智选之材" ,是传统饰面板材的最佳升级换代产品。
我们致力于打造一站式配套产品体系,产品延伸至高档门门板进口PET饰面及同色封边条。
Foshan sendi decorative materials Co, Ltd. is a modern enterprise specializing in the R & D, production and sales of high-grade decorative plates and supporting products. Adhering to the concept of "professionalism, focus and specifity", we make every effort to build a multi-layer solid wood three ammonia decorative pane/ with board element brand. It is a "smart material" for pane/ furniture and home decoration such as high-end suites, cabinets, bathroom cabinets and offices. It is the best upgraded product of traditional decorative panel/s.
We are committed to building a one -stop supporting product system, and our products extend to high-grade door panels, imported pet finishes and edge seals in the same color.
本公司专业生产多层实木三胺生态板
生态文明的提倡,绿色环保将引领板式家具、室内装饰创新、变革的潮流,板元素顺应潮流,极力打造家居"实木元素,生态元素"。我们把握时尚,精心制作,严格控制采购、生产、质检各个环节,以一流的产品和服务与国内外各大企业展开配套合作,带给消费者全新的家居体验,产品一经推出,收到市场的热捧及一致好评,畅销全国各地,并远销东南亚、中东、欧美等国家。
With the promotion of ecological ivilization, green environmental protection will lead the trend of innovation and reform of pane/ furniture and interior decoration. Pane/ elements comply with the trend and strive to create "solid wood elements and ecological elements" for home. We grasp fashion, elaborate production, strictly control all links of procurement, production and quality inspection, and carry out supporting cooperation with major enterprises at home and abroad with first-class products and services, Bring consumers a new home experence. Once launched, the products have received hot praise and unanimous praise from the market. They sell well all over the country and are exported to Southeast Asia, the Middle East, Europe and the United States.